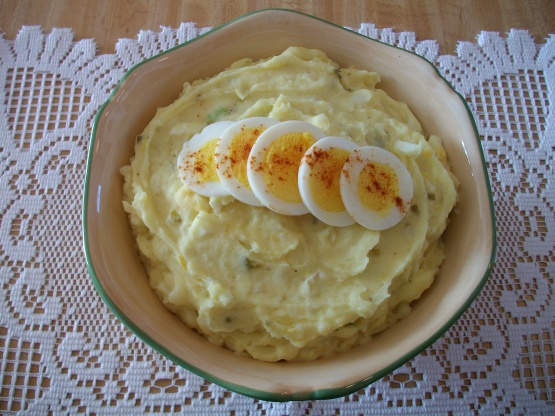 Hubster does not like my potato salad.
He informed me this morning. I hadn't made it in years, but decided to do so for Easter Sunday dinner. I get tired of the same side items with the same meat all of the time. The usual choice would be hashbrown casserole, since that is the normal side to go with ham.
But I made the mistake of being adventurous in cooking once again.
The funny thing is, Hubster used to eat this potato salad every time Mom made it. He used to eat it every time I made it, too, for the last 25 years. I don't know what changed, but now he has decided it isn't for him.
I can only hope our marriage will survive this bump in the road. After all, what CAN you count on if not the fact that your husband likes your potato salad?